A wild idea by Thai authorities to have all travelers into the country use a special travelers sim card installed in their phone, tracking their phones activity has been axed. Initially approved by The National Broadcasting & Telecommunications Commission last year, the idea was planned to be in force by now (early 2017).

The plan was for all visitors to use a special travelers sim, any person wanting to use their phone would be subject to having their phone calls monitored by authorities. Although the initial cost of sim would be minimal to the user, it is thought the cost to monitor such a large audience could be vast and use a lot of resources.

All mobile operators would have had to abide by these rules if it was introduced. The Thai government ended up putting an end to the idea stating that it would be 'more hassle than its worth'.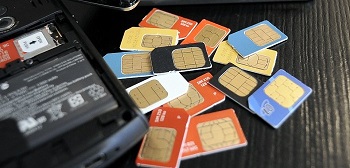 Although quite a good idea in theory, authorities would be able to access calls, messages, location etc of travelers incase there was a crime committed. However, with over 19 million foreign visitors yearly, and a yearly growth rate of 12%, such tracking capabilities would be massive. Some other Asian countries including Malaysia reportedly already do have a similar phone tracking system in place.

A huge back-lash came into force by many governing bodies claiming it was a serious privacy breach. In addition, it was also stated that this could put off potential visitors and tourists to the country. As tourism is so great in Thailand this wouldn't be a great step forward. It was also thought that the country would be moving more towards a dictatorship.

It wasn't clear how this system would be put in place, but it would be a requirement for any visitor to use these special tracking sim cards, where its tracking ability cant be switched off. Apparently, data would only be accessed if a crime was committed, or a visitor over-stayed their Visa.