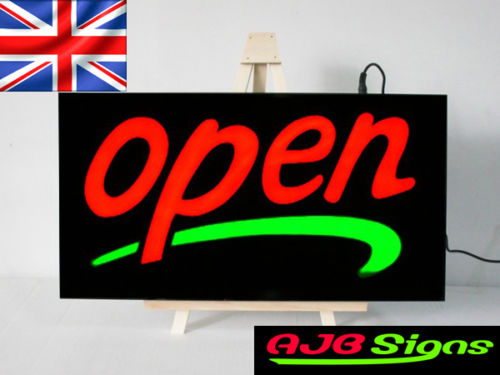 Restaurants and bars are able obtain cutting-edge epoxy resin LED signage to let people know they are open for business, using the latest energy efficient lighting technology on the market today.
AJB Signs in the United Kingdom are using this new 2013 innovation to provide more durable, day bright shop 'open' signs that feature more saturated pigment so that the colors are brighter.
By providing a brighter effect at a fraction of the cost, AJB Signs are praised for providing durability and longevity. The signs they sell have emerged as the best and most efficient type of lighting on the market and is already featured on large buildings across the globe.
Neon effect signs that are made by expoxy resin filled channels now offer a similar glow to neon tubes but at a fraction of the price. In addition they are far more energy efficient and more durable.
http://www.ajbsigns.co.uk is a new site where businesses like nightclubs and stores can easily place an order using the security of PayPal or a major credit card.
Businesses are enjoying an enhanced neon look, and saving money by using the innovative lighting technology. The top-tier packages from AJB Signs in the United Kingdom include
1x LED open Sign, 1x UK Power Adaptor, 1x Power Cord and 1x Metal Chain.